Skip to content
Skip to navigation menu
A lower quantity of this product has been added to your cart due to insufficient stock
A perfectly scaled Braun speaker, elegantly compact with high dynamic range and immersive sound.
More
Please note: Our supply chain is affected by the global outbreak of COVID-19; please accept our apologies for the lack of availability of the LE range at this time. We are doing everything in our power to remedy the situation and hope to have the speakers across all models and finishes available to buy soon.
If you want to keep informed about launch and availability with a retailer near you, please subscribe to our Braun Audio newsletter at the bottom of this page.
LE03
Iconic, timeless performance.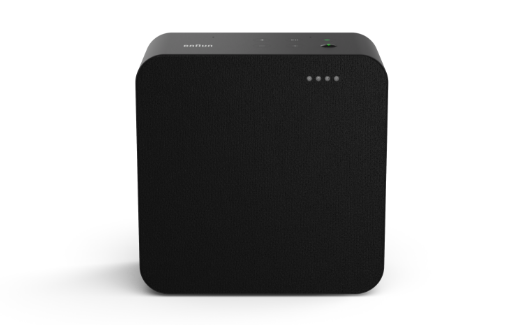 LE03
A perfectly scaled Braun speaker, elegantly compact with dynamic range and immersive sound.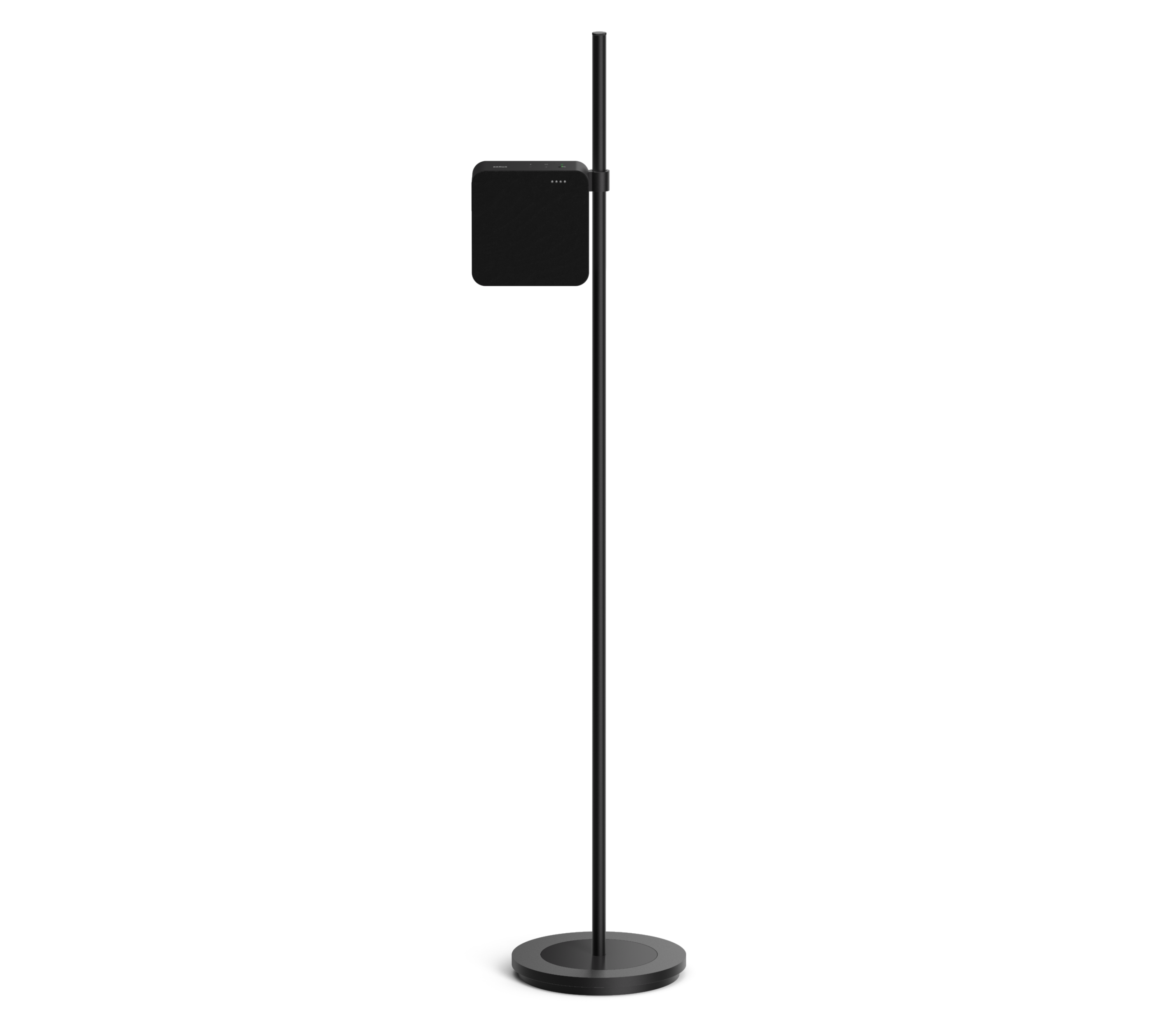 Tuned to perfection.
Building the uniquely Braun sound.
Complementary.
Team with beautifully considered accessories such as wall brackets and floor stands that also elegantly resolve cable management.
LE03
Designed to inspire.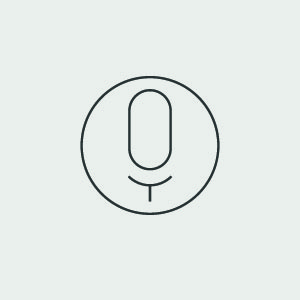 Hands-free control with the Google Assistant.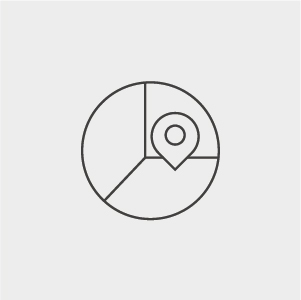 Room placement EQ for audio optimisation.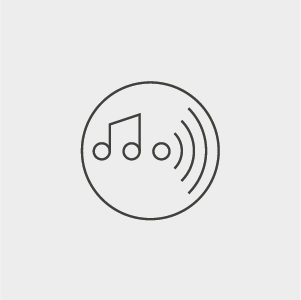 Over 300 music streaming services available with wi-fi streaming.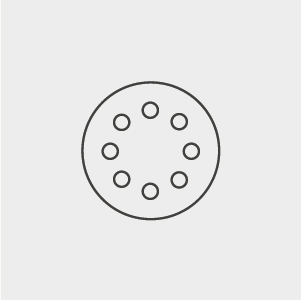 Software updates mean you are always up-to-date.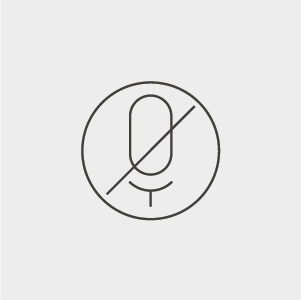 Privacy button to physically disconnect microphones.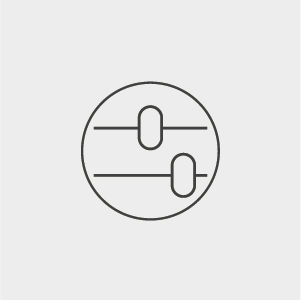 In-app bass and treble tone control.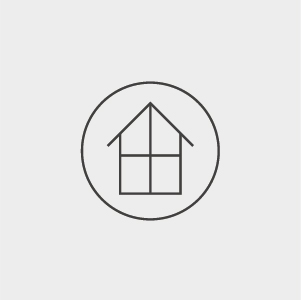 Multi-room and stereo pairing.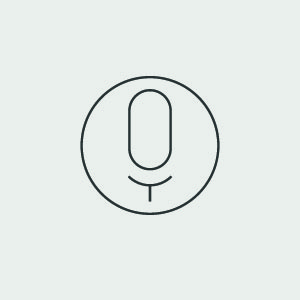 Hands-free control with the Google Assistant.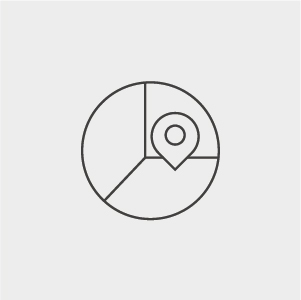 Room placement EQ for audio optimisation.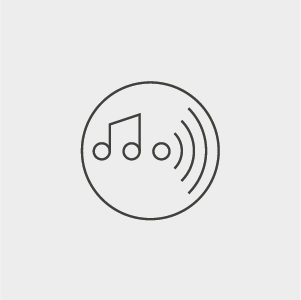 Over 300 music streaming services available with wi-fi streaming.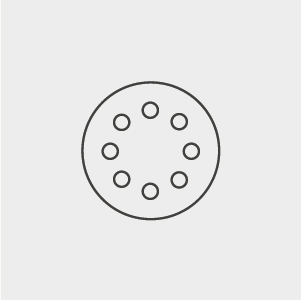 Software updates mean you are always up-to-date.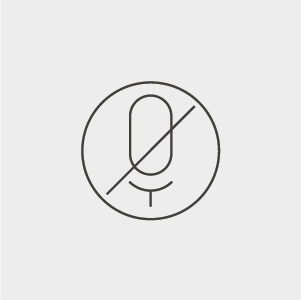 Privacy button to physically disconnect microphones.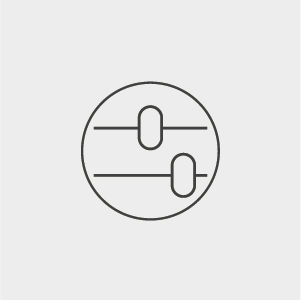 In-app bass and treble tone control.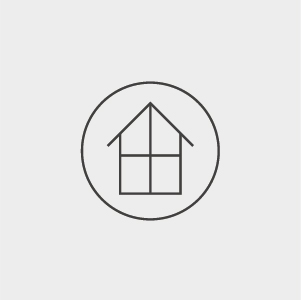 Multi-room and stereo pairing.
Excellent sound at all volumes.
All LE speakers are carefully engineered to deliver immersive sound and wide dynamic range that retains crystal clarity, even at very low volumes.
Sound control.
Switch from landscape to portrait modes using the placement EQ settings to adapt playback for both speaker orientation and location.
Next generation BMR drivers.
Engineered with state-of-the-art flat profile BMR (Balanced Mode Radiator) drive units, creating a non-directional, panoramic sound stage that saturates the room in beautiful, richly-layered sound.
Far-field voice recognition.
Be heard from any point in the room.
LE03
Designed to inspire.
Design.
Dimensions
170 (W) x 170 (H) x 84 (D)
Materials
Aluminium speaker enclosure, ultrasonic welded acoustic cloth speaker grille cover
Finish
Black, White
Sound.
Operating modes
Single LE03 unit – Mono 2 x LE03 units stereo paired – Left/right channel stereo
Audio technology
1 x Custom-designed 3.5" aluminium cone high-excursion fast-transient woofer with NdFe motor 1 x Full-range 1.5" Balanced Mode Radiator drive unit 1 x Race track/quadratic 5" x 3" Customised passive radiator 1 x Monolithic class-D power amplifier Frequency response: 70 Hz - 21000 Hz (-6dB) 32-bit ARM-core digital signal processor for high accuracy & low noise 96kHz/24-bit HD audio streaming Supported audio formats: HE-AAC, LC-AAC, MP3, Vorbis, WAV (LPCM), FLAC, Opus
Audio inputs
Apple Airplay 2 Chromecast™ built-in Bluetooth® 4.2 with AAC 3.5mm Aux-in
Features.
Room placement audio EQ optimisation Auto source switching (Wi-Fi, Bluetooth, Aux) Multi-room & stereo pairing: Airplay 2, Chromecast Bass & treble tone control (in App) 2-microphone beamforming array for far-field voice recognition and acoustic echo-cancellation Physical privacy button to disconnect the microphones
Controls
Voice: the Google Assistant Physical controls: privacy button, action button, play/pause, volume +, volume –, Bluetooth pairing
Networking
Wi-Fi dual band (WLAN 802.11a/b/g/n/ac, 2.4 and 5 GHz)
What's in the box.
LE03 speaker 1.5m AC power adaptor Silicone feet Quick start guide Safety sheet
Good to know.
Compatibility
An iPhone or iPad with iOS 10.3 and higherAn Android™ phone running Android 5.0 and higher An Android tablet running Android 6.0 and higher
Warranty
2 year warranty
Electrical and environmental performance
Operational temperature range: 0ᵒC to 40ᵒC Storage temperature range: 0ᵒC to 40ᵒC Operational humidity range: 10% to Max 90% (No condensation) Storage humidity range: 10% to Max 90% (No condensation) UV Degradation: No degradation due to UV for 3 years Line voltage: 100V to 240V AC Frequency: 50Hz to 60Hz
Tuned to perfection.
Building the uniquely Braun sound.
Where the LE 1 of 1959 utilised audio technologies widely upheld to be the best available of the time in their electrostatic loudspeaker design, the re-imagined LE series leverages the cutting-edge of today's advanced audio technologies.
With latest generation class-D amplifiers and switching power-supplies, Balanced Mode Radiators and low-profile aluminium high-excursion woofers mated to customised quadratic passive radiators, the Braun LE range delivers audio clarity, sound dispersion and bandwidth commensurate with the timeless, slim-form LE loudspeaker design.
The clear, precise Braun sound of today has been achieved through the implementation of a bespoke-developed DSP (Digital Signal Processing) pipeline in conjunction with high power ARM computing cores. It is then hand-tuned in Germany by a world-class audio development team.
Braun Audio
LE Series
Details matter.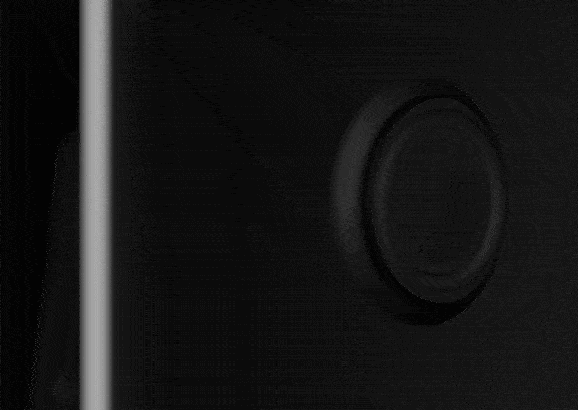 Room-filling performance with next generation Balanced Mode Radiators.
The Balanced Mode Radiators (BMRs) used in the LE speakers are key to delivering their exceptional audio reproduction. BMRs uniquely combine vertical and horizontal dispersion to deliver a 180-degree stage, meaning they are easy to position without worrying abou the more constrained sweet spot of a traditional speaker.

Used in conjunction with the woofers and passive radiators, which are custom designed for perfect mating, the use of BMRs enables truly room-filling performance.
Custom woofers for punchy, refined bass.
Equipped with bespoke designed ultra-low-profile woofers with neodymium motors and light-weight aluminium cones, they offer highly detailed and transient bass. With low-mass, high-rigidity moving parts, they deliver punchy, yet refined, bass performance at all volumes.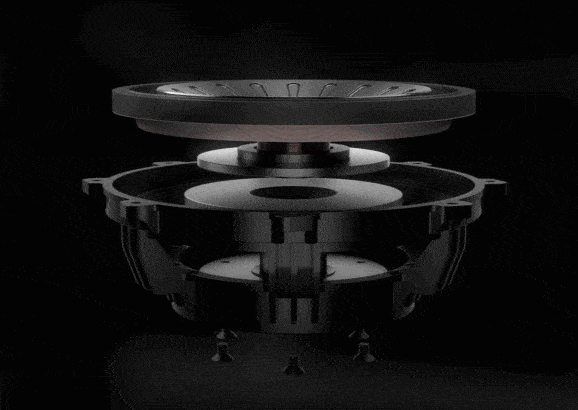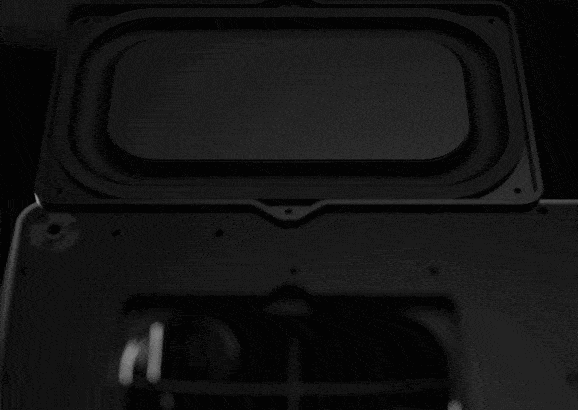 Unique quadratic and racetrack passive radiator for reduced distortion.
Forgoing off-the-shelf, motor-less passives, our engineering team has developed unique, tuned-mass, high-excursion radiators that deliver exceptionally deep and punchy bass, with good sensitivity within the slim cabinet design. These have a dual progressive linear-suspension construction for increased control and reduced distortion.
HD audio integrated amplifiers for clarity and control.
The LE range features the latest generation of HD-audio integrated amplifiers. These are of monolithic class-D design, with all channels actively filtered and managed by advanced DSP algorithms to maximise the inherent clarity and control. As with many silicon technologies, these latest generation integrated amplifiers are at the forefront of performance and power-efficiency.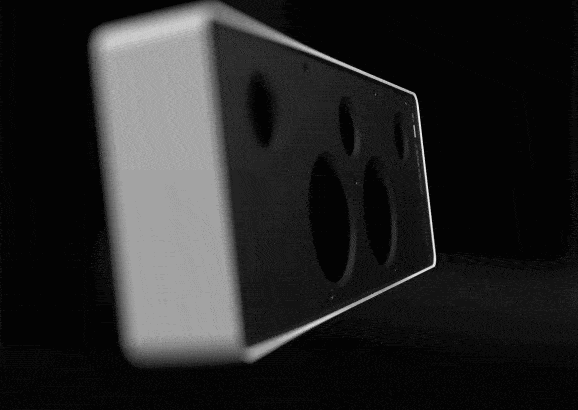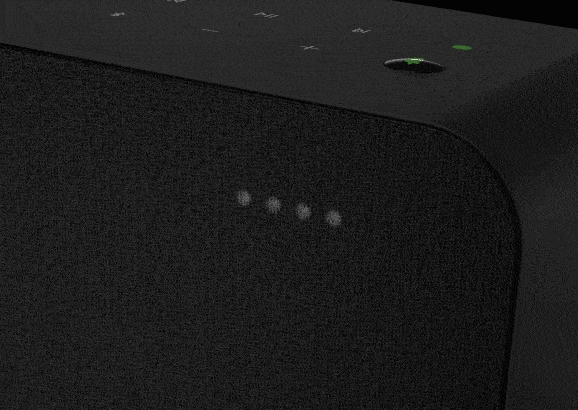 Featuring TalkToTM by DSP Concepts, the latest solution for voice control performance.
TalkToTM by DSP Concepts features Multichannel Acoustic Echo Canceller (AEC) software, which cancels the sound from the speaker so the microphones can accurately hear the user's voice.

AEC, when working in conjunction with the TalkToTM Adaptive Interference Canceller (AIC) - which cancels out noise from other sources, such as from air conditioning or television - enables the speaker to hear voice commands to the Google Assistant more effectively.
LE Series - Iconic, timeless performance.
The LE series encapsulates the enduring, essentialist design values of a brand steeped in heritage and craftsmanship. The three premium Hi-Fi smart speakers are all available in black or white, tuned to perfection and built to stand the test of time.
The perfect combination of form and function, the LE range is eye-catching without being intrusive: offering the perfect balance of unparalleled performance in a minimalist form, showcasing the rigour of German craftsmanship.
Excellent sound at all volumes.
All LE speakers are engineered to deliver exceptional detail and clarity at any volume setting. And the unparalleled dispersion of the Balanced Mode Radiator (BMR) drive units provides a near 180-degree soundstage, meaning that the units are always easy to position without the worry of a specific sweet spot of traditional speakers.
The LE speakers have multiroom functionality, as well as ability to be wirelessly stereo paired. Individually, when positioned in landscape mode, LE01 and LE02 will perform as perfect integrated stereo speakers. When in portrait orientation, using floor stands, they can be configured into a stereo pair with each speaker assuming single audio channel duties (left or right).
Placement EQ settings in the mobile app will tailor the playback dependent where the speaker is in the room to achieve the authentic Braun sound. The Braun Audio app will also allow for additional manual fine-tuning to deliver preferred levels of bass and treble.
Sound Control.
The LE series offers more than a premium sound experience. The speakers also serve as a control hub for your smart home and come equipped with smart speaker functionality. With Google Assistant built-in, you can play music, find answers on Google Search, manage everyday tasks and easily control smart devices around your home - just by using your voice.
Real privacy.
While voice assistants offer many modern conveniences, there are times when privacy is required. Exemplifying Braun's values of honest design, the LE range has been engineered to ensure voice control is always on your terms. Each speaker has a dedicated privacy button that physically disconnects the microphones, guaranteeing complete peace of mind. When privacy mode is enabled, the button and LEDs on the front of the speaker illuminate and are subtly visible from anywhere in the room.
Future-proofed.
With Chromecast built-in, the LE range supports over 300 streaming services, while regular software updates ensure system longevity. Each speaker's premium machined aluminium surround is beautiful to the touch, while being highly durable.
Complementary accessories.
Their simple, minimalist button configuration and LED sequences are intuitive and embody the perfect blend of aesthetics and utility. This considered design extends to floor stands, which elegantly resolve cable management and offer the flexibility of placement around the home.
Details
Dimensions : 170 (W) x 170 (H) x 84 (D)
Materials: Aluminium speaker enclosure, ultrasonic welded acoustic cloth speaker grille cover
Operating modes: Single LE03 unit – Mono, 2 x LE03 units stereo paired – Left/right channel stereo
Audio technology: 1 x Custom 3.5" aluminium cone high-excursion fasttransient woofer, 1 x Full-range 1.5" Balanced Mode Radiator drive unit, 1 x Race-track 5" x 3" custom passive bass radiator, 1 x Monolithic class-D power amplifier, Frequency response: 70 Hz - 21000 Hz (-6dB), 32-bit ARM multi-core digital signal processor for high accuracy & low noise, 96kHz/24-bit HD audio streaming
Supported audio formats: HE-AAC, LC-AAC, MP3, Vorbis, WAV (LPCM), FLAC, Opus
Audio inputs: Apple Airplay 2, Chromecast™ built-in, Bluetooth® 4.2 with AAC, 3.5mm Aux-in
Features: Room placement audio EQ optimisation, Auto source switching (Wi-Fi, Bluetooth, Aux), Multi-room & stereo pairing: Airplay 2, Chromecast, Bass & treble tone control (in App), 2-microphone beamforming array for far-field voice recognition and acoustic echo-cancellation, Physical privacy button to disconnect the microphones
Controls: Voice: Google Assistant, Physical controls: privacy button, action button, play/pause, volume +, volume –, Bluetooth pairing
Networking: Wi-Fi dual band (WLAN 802.11a/b/g/n/ac, 2.4 and 5 GHz)
Compatibility: An iPhone or iPad with iOS 10.3 and higher, An Android™ phone running Android 5.0 and higher, An Android tablet running Android 6.0 and higher
Manufacturer number:
156108
Product height:
170.0 centimeter
Product length:
84.0 centimeter
Product width:
170.0 centimeter
Product weight:
1.65 kilograms
Pieces per master carton:
1 Piece
Supported Communication Types:
Wireless