Skip to content
Skip to navigation menu
Braun Audio product reviews
A comprehensive overview of reviews published about the LE series.
LE series.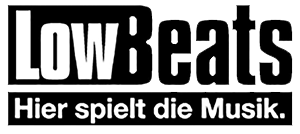 BT Speakers Braun LE01, LE02 & LE03 Family Test | Lowbeats (Germany): 4.6/5
"The design is what everybody will notice first. It was beautifully executed, playing with familiar shapes of the 60s and 70s in a decidedly modern setting. These are real Braun values. Visually speaking, I haven't seen anything this authentic in a long time. It's as if Braun had never left audio."
+ Fantastically clean bass, punchy sound, iconic design
- Google Assistant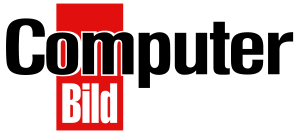 Testing the Braun LE Series: Timelessly Great | Computerbild (Germany): 2.2 "good"
"The very cleanly designed WiFi speakers fit the traditional Braun ethos of 'less but better', thus integrating into the brand's list of path-breaking products."
+ Balanced sound, comprehensive wireless connectivity, traditionally beautiful Braun design
- Only one stereo input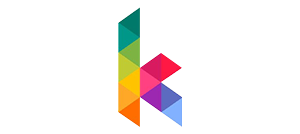 My Favourite Smart Speakers: Braun LE Series | iKnowReview (Germany): "really good products"
"With the best smart speaker I ever heard, the legacy of Dieter Rams has certainly been honoured."
+ High quality build, beautiful design, intelligent technology, bass performance
- Price, not ideal for use with your TV
 

Review: Braun LE01 and Braun LE03 wireless speakers | Le Blog Son-Video (France): "among the best in their category"
"As with the smallest model in the range, [the LE01] speaker provided great clarity and offered the listener a wealth of details. The sound was generally balanced with nicely structured frequency ranges and smoothness."
+ Design and build quality, simple setup and ease of use, clear and detailed sound with satisfying lows
- No optical input or HDMI ARC connector
 
LE01.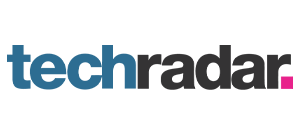 Braun LE01 Wireless Speaker Review | Techradar (United Kingdom): 4.5/5
"A resurrected Braun Audio's new flagship one-box hi-fi offers impressively bassy yet detailed audio, plus excellent build quality to complement its smart speaker status."
+ Refined sound and build quality, streaming, voice control, multi room and stereo pairing options
- Google Home setup, basic app, no HDMI, no aptX Bluetooth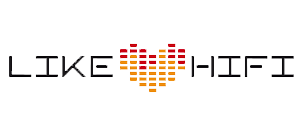 Test: Braun Audio LE01 Smart Bluetooth Speaker | LIKEHIFI (Germany): 92%
"Braun LE01, the largest speaker in the new/old LE series, is a real gem. Not only has Dieter Rams' design language been perfectly transported into the 21st century, the sound characteristics are also state-of-the-art."
+ Design, physically disconnectable microphone
- Limited connectivity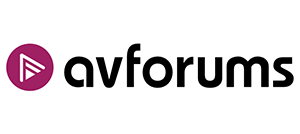 Braun Audio LE01 Premium Hi-Fi Smart Speaker Review | AVForums (United Kingdom): 9/10
"A smart speaker to rule all smart speakers. Nothing fazes the LE01, with superb level of detail and a soundstage and dynamic range that really hits the places that others can't reach."
+ Stunning high quality design and build, immersive and superb quality audio
- Braun App doesn't offer a lot, no HDMI or optical connectivity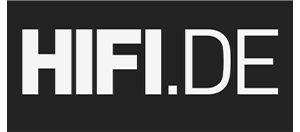 The Flagship of Smart Speakers? Testing the Braun LE01 | HIFI.DE (Germany): 8.7/10 "very good"
"Pure luxury in sound and design, ease of use and respect for your privacy. These are the ingredients for an outstanding smart speaker. The Braun LE01 has them all."
+ Powerful yet relaxed sound, beautiful and reduced design, easy control via app/voice
- Google Assistant, Bluetooth codec limited to AAC, price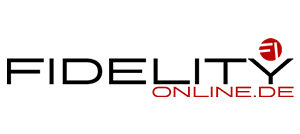 Braun LE01 All-In-One System: The Successful Resurrection of a Legend | Fidelity Online (Germany): "stylish one-system solution"
"An industrial design icon returns: Braun LE01 is the re-creation of a speaker legend - with today's technology."
+ Intuitive, stylish design, bass
- Slightly limited stereo stage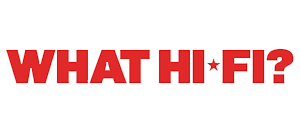 Braun LE01 Review | What Hi-Fi (United Kingdom): 2/5
"This is Braun's first foray back into the realms of home audio for 30 years – where the originals were passive, the new arrivals have been brought seamlessly up to date in the modern world thanks to the inclusion of multiple digital and wireless technologies."
+ AirPlay and Chromecast, Google Assistant integration, strong aesthetic
- Congested presentation, compressed dynamics, lack of insight, harshness through the treble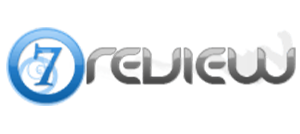 Braun LE01 Review – Hey Google…Play Music! | 7Review (United Kingdom): 8/10
"The LE01 looks fantastic, especially on its metal tabletop stands, and in this regard it's a definite nod to Braun's proud past. If my experience is anything to go by, the LE01 is certainly one of the better-sounding Google Assistant-ready devices I've heard."
+ Google Assistant, fast and responsive, very attractive design
- App, limited connectivity, price
LE02.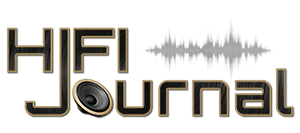 Test: Braun Audio LE02 | HIFI Journal (Germany): "recommended"
"The new edition is a success. With the LE02, Braun Audio has managed to mirror the look of its predecessor from 1959 and spice it up with the right materials and modern technology, bringing the speaker into the present age without losing the original charm."
+ Workmanship and materials, timeless look, privacy mode, analogue input, powerful high-performance sound
- No network access (NAS), streaming only via Chromecast or Bluetooth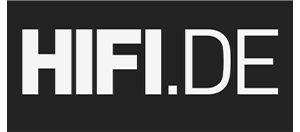 Testing Braun LE02 - A better alternative to Sonos Five? | HIFI.DE (Germany): 8.6/10 "very good"
"The Braun LE02 is a versatile smart speaker with a sense for music, relaxing sound and easy control."
+ Rich and relaxed sound, simple yet sophisticated design, easy control via app/voice
- Google Assistant, Bluetooth codec limited to AAC, price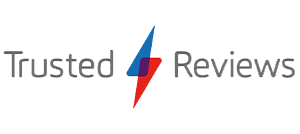 Braun LE02 Review | Trusted Reviews (United Kingdom): 4.5/5
"The LE02 is a lovely sounding speaker, with a big, smooth and balanced sound."
+ Tasteful and elegant design, smooth sound, customisable stand options, built-in Chromecast, privacy mode
- Flawed soundstage (at high volumes), price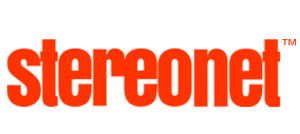 Braun Audio LE02 Loudspeaker Review | StereoNET (United Kingdom): "performs well"
"Although the LE02 does have a relatively smooth presentation, feed it something with more drive, and I very much doubt that you'll be disappointed by its rhythmic chops."
+ Great composure and dynamism, convincingly wide soundstage, remarkable rendering of piano sounds
- Loses some drive at very quiet and very high volumes

Reviewing Wireless Speaker Braun LE02 | Beyond Pixels (Germany): 9.0 Pixels
"The small details are also a real joy. This speaker simply boasts one great feature after the other."
+ High quality design, privacy mode, excellent sound, simple setup
- N.A.

Braun Audio LE02 Review | HIFI.NL (Netherlands): 4.5/5
"If you're looking for a competent wireless speaker that stands out in the room in a minimalist yet sophisticated way, the Braun LE02 is the right choice. The understated, clean look is just like the one of the Dieter Rams orignals."
+ Physically disconnectable microphones, sleek design showing Rams' influences, nice stand option, streaming, room-filling sound
- Stereo pair with stands renders best results but is pricey, single speaker lacks some dynamic feelings
LE03.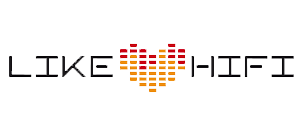 Test: Braun Audio LE03 Multi Room / Smart Speaker | LIKEHIFI (Germany): 91%
"Dieter Rams would be proud of the design team that once again brings worldwide renown to the Braun audio tradition and inspires new generations. Good design never goes out of style."
+ Design, physically disonnectable microphone, multi room/voice control
- Limited physical connectivity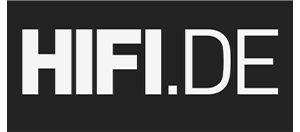 A Sonos Competitor? Testing Braun's LE03 Smart Speaker | HIFI.DE (Germany): 8.5 "very good"
"With the LE03, Braun has entirely succeeded in creating a smart speaker. Sound and design are excellent yet unobtrusive, operation via Google Assistant works without any problems and the Braun Audio app gets every last bit of sound out of the little music maker."
+ Balanced and unobtrusive sound, brilliant design that's reduced to the essentials
- Google Assistant, price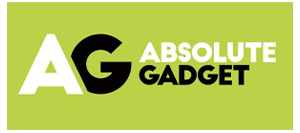 Braun LE03 Review | Absolute Gadget (United Kingdom): 4.7/5
"In terms of detail, integration, and overall balance, the LE03 has enough to recommend."
+ Design, performance, value for money
- N.A.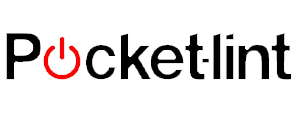 Braun Audio LE03 Review: Back with a bang? | Pocketlint (Germany): 3.5/5
"Elegant looks, impeccable finish and some areas of genuine sonic talent carry the Braun LE03."
+ Sophisticated design, detailed and revealing sound, good app, effective voice control
- Narrow audio presentation, sonic issues in frequency range, price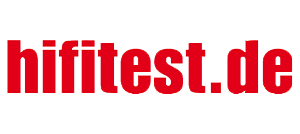 Single test: Braun LE03 Iconic Smart Speaker | HiFi Test (Germany): 4.5/5 "top class"
"With an elegant design and modern technology, Braun made a proper return to the world of music playback. Thanks to clever DSP and smart functions, the LE03 effortlessly brings music to every room in the house while being extremely pleasant to operate."
+ Dedicated placement settings, well-functioning speech regonition, high quality workmanship
- N.A.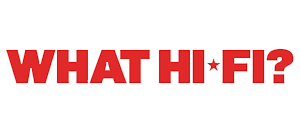 Braun Audio LE03 Review | What HiFi (United Kingdom): 3/5
"There is texture to that midrange and a decent amount of insight for a speaker this size."
+ Decent amount of detail, nice midrange, Google Assistant
- Boxed-in and muddled sound, harsh treble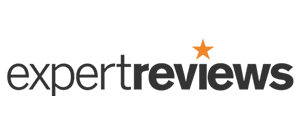 Braun LE03 Review: An Impressive Return from an Esteemed Audio Brand | Expert Reviews (United Kingdom): 4/5
"Sound quality is impressive as long as you're not listening at ear-shattering volume, Google Assistant is integrated extremely well and in-built Chromecast and AirPlay 2 mean you're covered when it comes to streaming. I'm a big fan of the retro-inspired design, too."
+ Powerful performance, attractive minimalist design, Google Assistant
- No track-skipping button, some distortions at higher volumes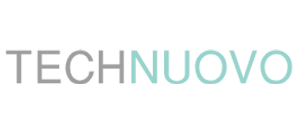 Braun LE03 Wireless Speaker Review | Technuovo (United Kingdom): "all round decent"
"The Braun LE03 wireless speaker is an all round decent bit of kit, that not only looks super modern, but actually sounds great too for your mid-volume background music type experiences."
+ Clear high tones and middle frequencies, well-controlled distortions, privacy button, stylish modern retro look
- Not ideal for high volumes, Google Home setup, price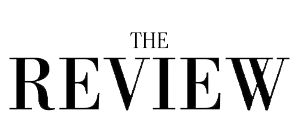 Braun Audio LE03 | The Review (United Kingdom): "audibly satisfying"
"The LE03 is going to cut an impressive shape on any Habitat kitchen shelve. I would go so far as calling it visually elegant."
+ Good sound and design, impressive onboard mic and far-field voice regonition
- Multi-step setup
Are you looking for additional video reviews? Check out this playlist with more tests and unboxings.
ö